The Rings
Inspired by the simplicity of 'old cut' style cushions and ovals. Each gemstone has been exclusively and precisely cut to Lisa's design specifications. The array and range of colours chosen by Lisa represent and emphasise the full chromatic spectrum. Which is perfectly showcased by the faceted design, highlights the lustre and spectacular beauty of the natural stones.
The hand made settings in solid 18 carat gold or sterling silver are designed to hold and allow for as much light as possible to surround and pass through the stone.
The jewellery boxes for each ring have been hand selected by Lisa to compliment the ring you have purchased. Every box will also contain a vintage inspired "blush puff" in lilac, blue, hot pink, green, red or pale pink. Also included is a signed card from Lisa.
Discover More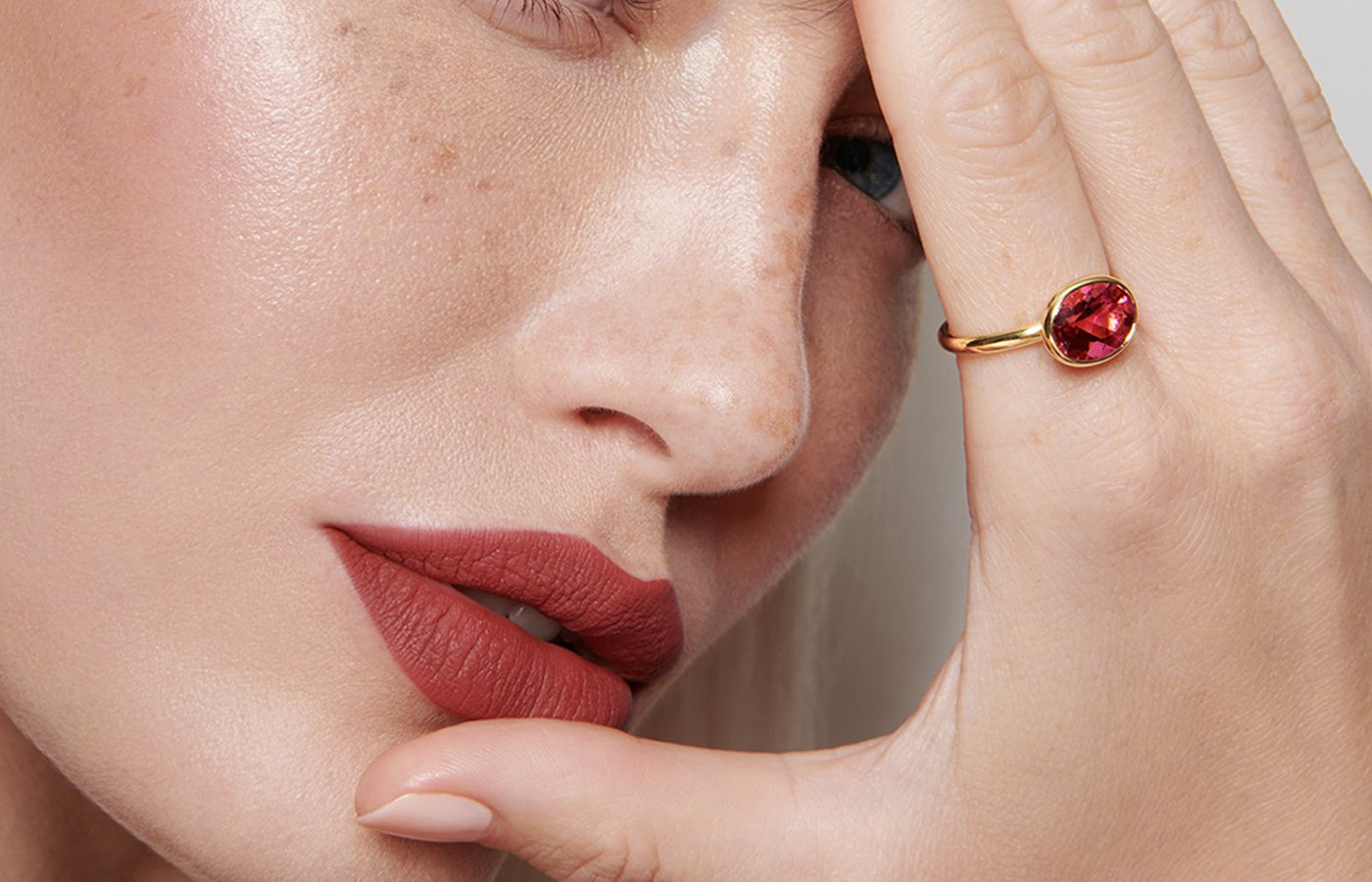 The Special Editions
The special editions range consists of rare gemstones which are difficult to source and only available in limited numbers. The majority of these gemstones form in extraordinary natural phenomena and are prized for their bold and exquisite shades.
See the collection