The Kate
Oval Cut Prasiolite in Solid Sterling Silver
Oval Cut Prasiolite in Solid Sterling Silver
£480.00
A delicate 'eau de nil' green prasiolite. This stone is a member of the quartz family sometimes called a green amethyst. Its oval cut measuring 10mm x 8mm brings out its unique tones and natural variations. Set in sterling silver with an open back to reflect and refract the light. The stone is approximately 2.00 carats in weight.
This ring is also available in 18ct Gold and 18ct White Gold. 
---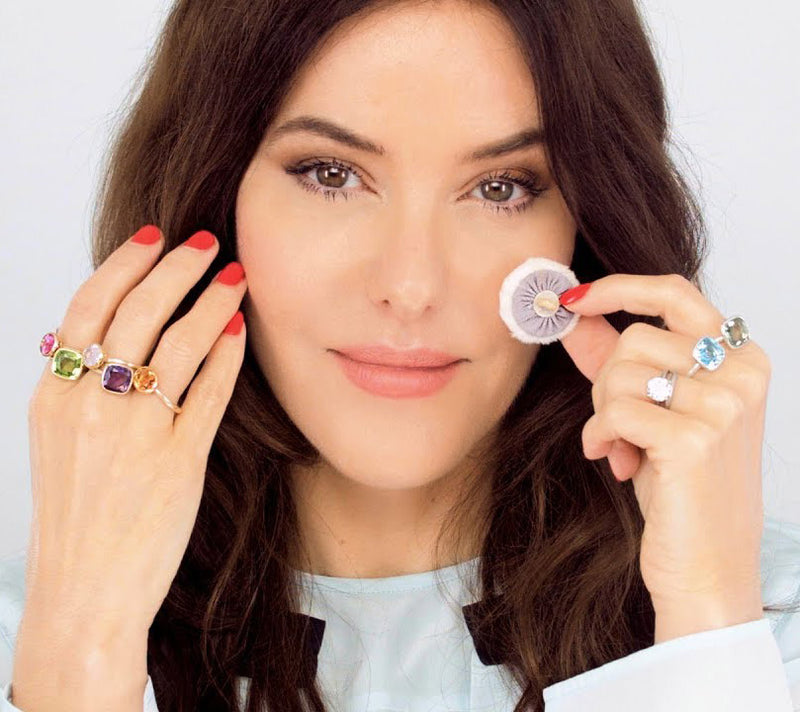 About My Jewellery
When I started making YouTube videos back in 2010, I had no idea that the rings I was wearing would get almost as many comments as my make uptechniques. I've always been fascinated with coloured gemstones. It started when I was a child and used to draw intense coloured circles on paper withwax crayons and then add a big drop of water – the wax held the water in a dome shape and created an illusionary jewel.
For me, as a colour obsessive, they are an extension of makeup too.When I style one ring with others I automatically start curating a eyeshadow trio orpalette in my mind. I spend my days dreaming up colourcombinations and love the idea of makeup and jewellery working togetherto create the ultimate painterly colour harmonies.
Having received so many requests over the years about my rings, I decided to turn a passion into something more and with the help of my stone huntingfriend William (with whom I created my engagement ring many years ago), I now bring you my own beautifully coloured hand crafted fine jewellery masterpieces.
Whether you select a ring or earrings they all have been given names of dear friends, makeup muses, significant inspirations and influential icons. Theyfeel like family members who have all impacted my life in some way or another. Every item has its own character and individuality.
I hope you will love and get many years of enjoyment from your jewellery.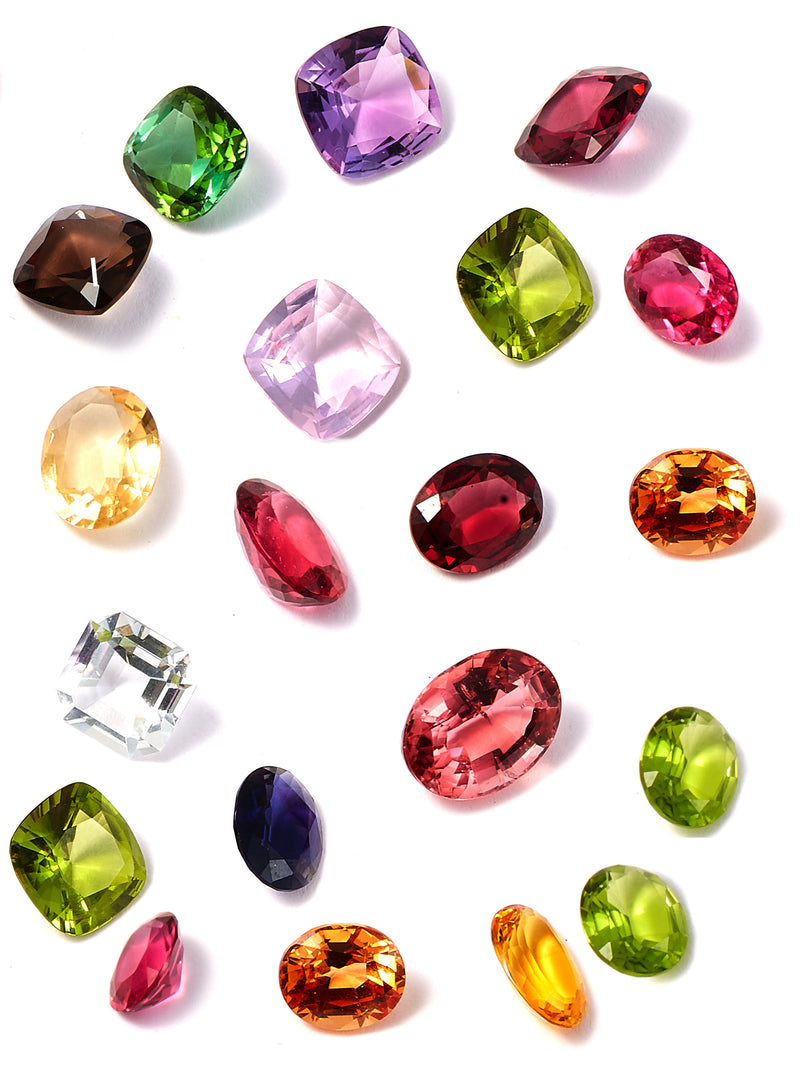 The Gemstones
We only use semi precious gemstones that are completely natural. Each gemstone is cut exclusively and precisely to Lisa's design specifications.Inspired by the simplicity ofantique old cut cushions, classic ovals and distinctive movals. This faceting technique enhances the gorgeous array of colours, lustre andspectacular beauty of the naturalstones. The semi-precious stones are sourced from all over the world by a reputable gem dealer and gemologist with 25 years experienceand longstanding relationships withall the suppliers. We do not use synthetic stones of any kind or gemstones which have been fracture filled with resin, glass or had any sortof surface coating or treatmentthatmay be unstable. To the best of our knowledge all our stones come from non conflict sources/regions and are free from human rightsabuses,this is based on personalknowledge and written assurances from our suppliers.
Some of the stones display natural inclusions which is a general term for visible marks within the gemstone and include minerals,crystals, liquid and gas filled cavities. Theseinclusions are often highly characteristic of the mineral of gem concerned and form the basisof the distinction between natural and synthetic stones. We do not consider themto be a flaw but part of the unique and individual personality of each stone.
Citrine, Blue Topaz, Lavender Quartz, Prasiolite, Ruby and Sapphire may be heated or modified by irradiation to improve and maintain uniformity of colour across the range.These treatments are widely used and acceptable in the world of gemstones.
Emeralds may be treated with oil to improve clarity.
Within the industry, most Tourmalines are heated to improve colour and it is very difficult to tell whether this process has occurred in nature or by a man made process. (evenour most experienced gemologist with 49 years experience can't always tell!). While some thatwe receive will be unheated we have to assume that at least 50% are, unlesswe have specific information from the supplier that they are definitely unheated.
Amethyst, Peridot, Iolite, Rhodolite Garnet, White Topaz, White Beryl, Green Tsavorite, Pink Spinel, Purple Garnet, Smokey Quartz,Spessartine, Chrysoberyl, Malaya Garnet and Zircon are rarely treated.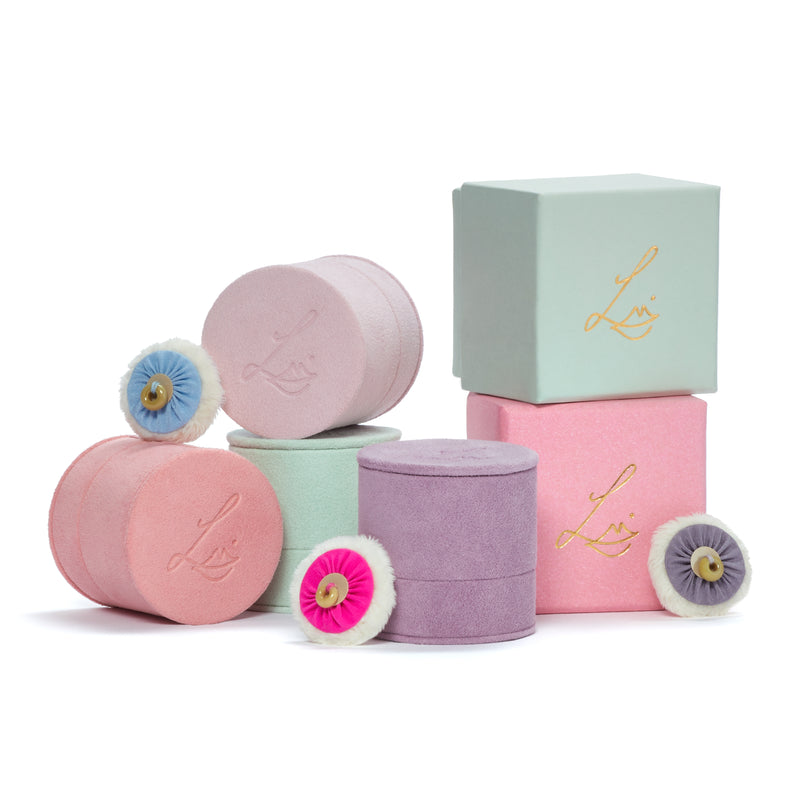 The Gift Boxes
Lisa Eldridge jewellery is presented in a collectible box inspired by a 1920s rouge blush pot in Lisa's vintage makeup collection.
Made in the softest vegan 'suede' in the prettiest blush and pastel tones from; smoky lavender, pistachio green to blush pink anddusty lilac. Lisa has selected the colour ofeach box to compliment thejewellery piece inside.
Some boxes contains a lovingly hand made vintage inspired'puff' in a variety of colours, for polishing your stone – and for fun!
The boxes are then placed inside a gold foil monogrammed outer gift box, again, boxes are in complimentary shades of plush pink, dusty violet, navy blue or pistachio green.Charms will arrive in a high quality, sealed and monogrammed white card envelope.
All items are then wrapped in black tissue paper and finished with monogram seal, before being packaged securely into Lisa's branded white cardboard boxes.
All order confirmations are placed outside of the box for gifting purposes.
* Please note a personally signed card by Lisa is only included with Rings and Double Drop Earrings.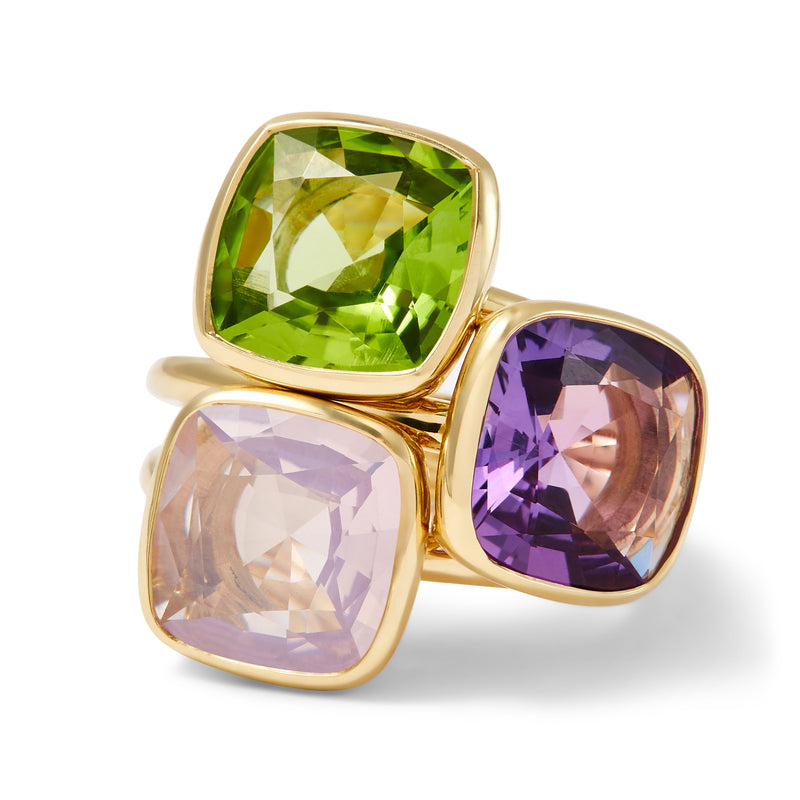 The Settings
Lisa wanted the design of the ring setting to really showcase the gemstone it holds and allow for as much light as possible to surround and pass through the stone. Lisa'sunique design was made into a mould at our workshop in Cornwall using a technique called the lost wax process which is a modern version of an ancient process.
A master model of our ring design is made by a father and son in our workshop in Cornwall. This model is then sent to a specialist jewellery foundry in Herefordshire where awax version of the ring is created using a a mould taken from the master model. This wax version isput in special casting compound called 'investment' sand. This sand isheated to remove the wax leaving a perfect mould of the original master.The precious metal is melted and poured into the sand mould, after cooling the sand is broken awayand the excess metal is cut away from the rings. These cast rings are then returned to Cornwall, where they are filed, cleaned up and pre-polished before setting.
Finally, all rings are sent to an artisan workshop in Mayfair in the West End of London to be set with the gemstones by our highly skilled setter (he's one of the best in theworld!). They are then givena final polish and are ready to be sent out to you.
Lisa has selected the metal for every setting to work in synergy with each gemstone which will either be in 18 carat gold or sterling silver. However, it is possible to requestbespoke mounts in 18 carat rose gold, 18 carat white gold and platinum.